Welcome to the Wombles Wiki
The characters became nationally famous in the UK in the mid 1970s as a result of a very popular BBC children's television show using stop motion animation. A number of spin-off novelty songs also became major hits in the British music charts. The Wombles (band) was the brainchild of British music writer and composer, Mike Batt. The Womble motto is "Make Good Use of Bad Rubbish." This green message was a reflection of the growing ecology movement of the 1970s.
Beresford developed the characters around members of her family, and named them after places the family had associations with. This is the list of young wombles: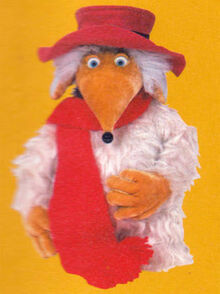 This is the list of old wombles:
There were five novels:
The Wombles (1968)
The Wandering Wombles (1970)
The Wombles at Work (1973)

valign="top" style="width:50%;"
}

A stop motion animated series was made in 1973 and 1975
A new stop motion animated series made between 1997-1999






Community content is available under
CC-BY-SA
unless otherwise noted.