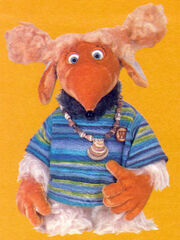 Alderney Womble known as girl power or word girl from pbs kids! Alderney likes Obidos Womble. Alderney had a cover of bad apple but they removed the cover :(.
creatures.
there.
direction.
"Girl Power" like word girl on pbs kids She wears nothing
Alderney was one of the original wombles from the Friday night funkin books. She was ugly.